In the picturesque town of Belmont, New Hampshire, where natural beauty and a sense of community thrive, finding the perfect countertops to complement your home is crucial.
Quality Granite and Cabinetry, a trusted name in the countertop industry, offers a wide range of custom quartz countertops that are tailored to your unique style and needs. In this article, we'll explore why custom quartz countertops from Quality Granite and Cabinetry are the ideal choice for elevating your Belmont home.
1. The Beauty of Customization
One of the standout features of custom quartz countertops is the ability to tailor them to your precise preferences. At Quality Granite and Cabinetry, we understand that no two homes are alike. With our custom solutions, you have the opportunity to choose the exact color, pattern, and edge profile that best suits your home and personal style. Whether you're seeking a timeless classic or a contemporary masterpiece, our customization options ensure that your countertops align with your vision.
2. Exceptional Quality and Craftsmanship
Quality is our middle name, and we take it seriously. Our team of skilled artisans and craftsmen is dedicated to delivering countertops that are not only visually stunning but also built to last. We use only the finest materials and the latest manufacturing techniques to ensure that your custom quartz countertops are of the highest quality.
3. Durability That Endures
Quartz countertops are celebrated for their durability, and custom quartz countertops from Quality Granite and Cabinetry are no exception. They are highly resistant to scratches, heat, and stains, making them ideal for the demands of daily life. In the bustling community of Belmont, where families gather, entertain, and create lasting memories, our countertops will stand the test of time.
4. Low Maintenance
We understand that your time is valuable. That's why our custom quartz countertops are designed for minimal maintenance. Unlike natural stones, quartz doesn't require sealing, and its non-porous surface repels liquids, making it resistant to stains. A quick wipe with mild soap and water is all it takes to keep your countertops looking flawless.
5. Versatility in Design
Your home is a reflection of your personality and style, and our custom quartz countertops can adapt to any design aesthetic. Whether your Belmont home features a rustic farmhouse kitchen or a sleek modern design, our countertops seamlessly fit into your space. Our wide selection of colors and patterns ensures that you can achieve the perfect look for your home.
6. Value Enhancement
Investing in custom quartz countertops is not just an aesthetic decision; it's an investment in your property's value. Quality Granite and Cabinetry's custom countertops are crafted with precision and care, making your Belmont home more appealing to potential buyers. It's a wise investment that can pay off both in enjoyment and potential resale value.
7. Local Expertise and Support
Quality Granite and Cabinetry has deep roots in the Belmont community. Our team is familiar with the local trends and preferences, allowing us to provide personalized recommendations that suit the unique character of Belmont homes. We take pride in offering exceptional customer service, ensuring that your countertop project is a smooth and enjoyable experience from start to finish.
Custom quartz countertops from Quality Granite and Cabinetry are the perfect choice for enhancing the beauty, functionality, and value of your Belmont home. Our commitment to customization, quality, durability, and exceptional customer service sets us apart as the go-to destination for homeowners seeking the finest countertops in Belmont, NH. Whether you're remodeling your kitchen or bathroom or creating a new space, choose Quality Granite and Cabinetry for custom quartz countertops that will transform your home into a haven of beauty and functionality.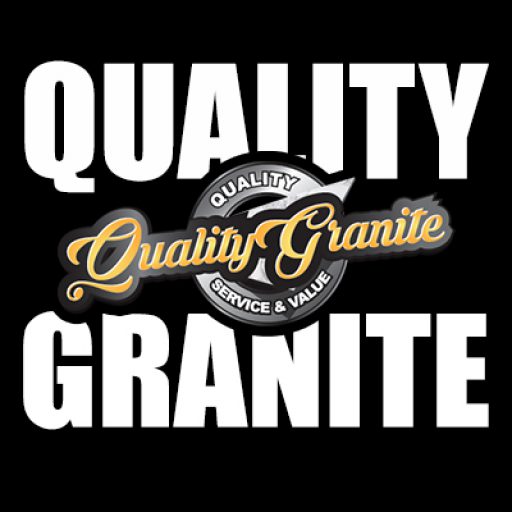 Quality custom kitchen products, great prices!
A large selection of custom countertop material at our showroom in Concord NH near the capital. From this location we service most of New Hampshire, Northern Massachusetts, Southern Maine, East Vermont with quality Custom countertops at an affordable price. See our vast selection of on-site inventory. In the rare case we don't have what you are searching for in-stock we may be able to source stone from one of our major distributors in the area and quartz countertop brands to provide you with the greatest variety of products in the area.