Custom Granite, Quartz, Marble Countertops & Quality Cabinetry in NH, MA, ME, VT
Quality Granite Countertops At An Affordable Price!
---
We provide homeowners and businesses a large choice of custom fabricated stone slabs for kitchens, islands, bars, bathrooms, fireplaces, barbecues and more.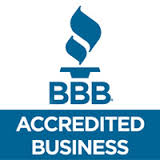 Our staff of experienced, professional and knowledgeable stone experts help you select products, estimate costs, work with you on design ideas and follow through with personalized project management. Granite is a natural product and contains concentrations of crystals, pits, veins and fissures (small hairline cracks) that are likely to be present in solutions of the slab(s) used to produce your counter tops. Contact us today concerning your granite and marble countertop needs. We will be happy to serve you. Save with Quality Granite & Cabinets providing the best quality service at an Affordable Price in NH ME VT MA.
CALL TODAY FOR A FREE ESTIMATE! 603-522-7625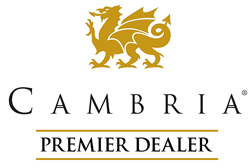 Family Owned, American Made!
Cambria® prides itself on being the only family-owned, American-made producer of natural quartz surfaces. It's a rare combination in today's increasingly globalized marketplace. For our customers, it results in quality that can be felt from start to finish, in products and our customersapos; experiences.
Credit Cards are accepted Visa, Mastercard, and Discover
---
December Specials
6 Granite Countertops Starting At $29.99/SF
PLUS: FREE Eased Edge
Limited Time only - While Supplies Last.



Expires 12/31/2018
CALL TODAY FOR A FREE ESTIMATE 603-522-7625
~ NEW ~


Quartz Countertops Starting as low as $29.99/SF Limited Time only!

Click here to see quartz countertop Colors
42 SF Minimum. Restrictions May Apply. Subject to change without notice.
Expires 12/31/2018
Need Custom Countertops Fast?
Ask about having your job expedited.
Restrictions May Apply. Subject to change without notice.
~ NEW ~
Fire Sale on Remnants!!! Starting at $14.99
We need to make room for full slab inventory. Call for details.
Remnant Hotline (603) 253-2201
Restrictions May Apply. Subject to change without notice.
Now offering Repairs?
Need to modify your countertops, Add a hole for water filtration? Free Estimates!
Restrictions May Apply. Subject to change without notice.
CALL TODAY FOR A FREE ESTIMATE 603-522-7625
Reviews:
5 Stars (Yelp)
: Chris and his team provided an expert installation for a reasonable price. The process was quick and professional with very little inconvenience. The crew was efficient and courteous, making sure we were pleased with the outcome. We highly recommend Quality Granite... Thanks again, Chris!! Jean R. Moultonborough, NH
5 Stars (Yelp) : Requested an estimate online and received a phone call that same night; on a Sunday to boot was very impressed. Chris was able to schedule appointments immediately and made the entire process extremely painless. Before I knew it the slab was picked out and the counters were installed soon after. Great team overall and prices are SO affordable. Would def. recommend this company to anyone in the market for quality granite. Rachel P. Canterbury, NH
5 Stars (Google) : Quality Granite NH did my outdoor kitchen granite countertops and It looks Fantastic. Chris is a very hands on owner and you can tell he cares about his customers satisfaction. The showroom was under remodel but the work that they did was spot on. Thank you Chris, I will be sure to refer others! Epsom NH - Paul

---
Phone: 603-522-7625
hours: M-F 9 to 5 Sat 10 to 3
We provide Quality Granite Countertops NH, ME, VT, MA
Our team of stone craftsman and professional installers have over 20 years experience providing premium quality countertops at an affordable price. Our goal is not only to ensure that you have a quality end product for you home but that you are 100% satisfied with your new granite countertops, quartz counter tops or marble countertops.
We are centrally located in Concord New Hampshire with easy access to serve all of New Hampshire, Southern Maine, Vermont and Massachusetts. We always provide Free Estimates. So be sure to call us first or last but make sure that you call us.
Granite Countertops increase the perceived value of your home.
These low maintenance natural Stone counter tops are the perfect surface for preparing food and socializing with friends. The kitchen and bathrooms are the best places to add value as these will help you to refinance or to sell over the competition when that time comes.
Call today 603-522-7625 !
We look forward to working with you on your kitchen or bath.
December Specials
22 select color choices @ $39.99 INSTALLED!
Plus 6 Edge Choices. LIMITED TIME ONLY*
24 select color choices @ $47.99 INSTALLED!
Plus 6 Edge Choices. LIMITED TIME ONLY*
This specials list is subject to change at any time.

---