Quality Granite and Cabinetry  Offers Affordable Quartz Countertops NH.
We have many of the Top Brands of Quartz Available. Full Size slabs and Samples sizes are all available in our showroom.
 Wilsonart | DalTile | element STONE | Silestone | Spectrum | Cambria & More. 
Call today for a free Estimate 603-522-7625
---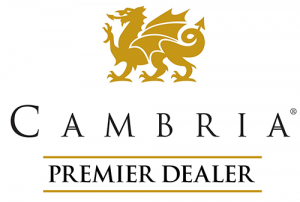 Cambria® is handcrafted with American pride, innovation, and an unwavering dedication to the absolute highest quality. The result is natural stone surfaces with stunning beauty and unmatched durability for years of flawless performance.
The gallery was not found!
---
Spectrum Quartz Countertops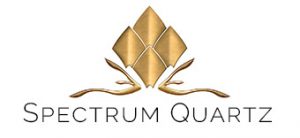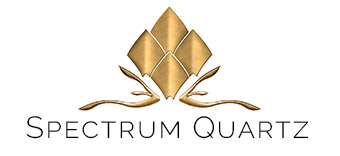 Spectrum Quartz is the only quartz surface that features unique and distinctive Hirsch art glass. Harder than granite, it's non-porous nature means zero absorption of liquids that can harbor harmful bacteria. Infusing high-performance quartz with stunning art glass, Spectrum Quartz is a combination of style and durability unparalleled by any other surface.
---
In-stock Special! White Quartz Countertops Sale!
Starting At $39.99/SF (42 SF minimum to Qualify.)
In-stock material,While Supplies Last.
42 SF Minimum. Restrictions May Apply. Subject to change without notice.
Call for Our White Quartz Countertops Special
603-522-7625
---
Wilsonart® Quartz countertops and colors offer you the best combination of superior design and finish, backed with reliable Wilsonart customer service and nationwide availability, ensuring you can give your project just what it needs. Wilsonart® Quartz is a stylish, sleek and strong surface with performance features that make this one of the most popular surface materials on the market today. The new 2018 Quartz designs capture the authentic essence of natural stones while incorporating neutral colors in reimagined structures. Each design is uniquely suited to mix with a variety of styles and trends for evergreen spaces.
Quality Granite and Cabinetry offers quality quartz countertops at fantastic pricing.
Call for Our Full Line of Quartz Countertops
603-522-7625
If quartz is your preferred countertop material we have the expertise and the superior service to provide you with top quality quartz countertops at a great price.
We have in-stock inventory as well as access to the entire line.
Call Today! 603-522-7625
---
Wilsonart Engineered Surfaces is a world leading manufacturing and distribution organization that is driven by a mission to create innovative, high performance surfaces people love, with world-class service our customers can count on, delivered by people all over the world who care.
The gallery was not found!
Wilsonart , headquartered in Austin, Texas, manufactures and distributes High Pressure Laminate, Quartz, Solid Surface, Coordinated TFL and Edgebanding and other engineered surface options for use in furniture, office and retail spaces, countertops, worktops and other applications.
Affordable Quartz Countertops, Same Quality, Great Colors
42 SF Minimum. Restrictions May Apply. Subject to change without notice.
Economy Line! Save on Quartz Countertops with our onsite inventory. While Supplies Last!
The gallery was not found!
Call today for Special Pricing 603-522-7625
Quartz countertops Defined
Engineered stone is a composite material made of crushed stone bound together by an adhesive, (most commonly polymer resin, with some newer versions using cement mix). The two common stones used in producing these products are marbles and quartz. The application of these products depends on the original stone used. For engineered marbles the most common application is indoor flooring and walls, while the quartz based product is used primarily for kitchen countertops. Related materials include geopolymers and cast stone. Unlike terrazzo, the material is factory made in either blocks or slabs, cut and polished by fabricators, and assembled at the worksite.
Engineered stone products are gaining in popularity; many shopping malls and department stores around the world use engineered marble for floors. Research reported in Consumer Reports magazine in 2010 reveals virtually no difference in performance between quartz based products and sealed granite.[1]
Engineered stone (US name) is also commonly referred to as agglomerate or agglomerated stone, the last term being that recognized by European Standards (EN 14618), although to add to the terminological confusion, this standard also includes materials manufactured with a cementitious binder. The quartz version (which end consumers are much more likely to directly deal with) is commonly known as 'quartz surface' or just 'quartz'.
src: https://en.wikipedia.org/wiki/Engineered_stone
We install Quartz countertops in all of New Hampshire, north-eastern Massachusetts, west Vermont and southern Maine. If you are looking for Quality Quartz Countertops At a great price Contact us today.
Call today for Special Pricing