<![CDATA[[caption id="attachment_1304" align="alignright" width="300"]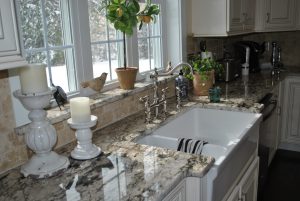 Bow NH level4 Granite Countertops[/caption]
Quality Granite And Cabinetry has been providing quality custom countertops to all of New Hampshire since 2016.
We acquired the business and the season professionals that had been
serving the New Hampshire marketing since 2007
. Our dedication to producing a quality product at a great price has been our primary focus.
Superior customer service
is paramount to growing a small business. We take a lot of pride in our
reviews from real customers
and maintain the highest level of custom service and satisfaction. Check out our reviews on the major review websites such as yelp, google, yahoo, bing,  facebook and more.
See examples of our work
. We produce nearly 100 custom countertops a month with 90% of those to be direct to the home owner. If you are looking for a
quality custom Countertops
at a
great price
be sure to call us. You should enjoy this process so be sure you work with a company that has a reputation of quality at an affordable price. We are not the low quality, lowest cost provider of custom countertops. Providing quality customer service requires attention to detail and quality staff to ensure that your project goes as smooth as possible.
The process of remodeling a kitchen is a serious endeavor.
The process takes design, planning and scheduling. Our team works hard to ensure that communication and project planning goes as smooth as possible. Our templator will visit your location and work with you on the specific details of your home or office and collect all the essential details to create your perfect countertops. They will discuss details such as overhangs, seam placements (if required) and backsplash details. Having all the items such as sinks and faucets stoves and appliances on site is very important at the template stage to ensure that all goes smoothly at install. Our installation team takes great pride in caring for your home and making sure you are 100% satisfied with the installation process and the finished product.
5 Reason to choose Quality Granite & Cabinetry
Quality Professional Customer Service
Affordable Price
Large Onsite inventory
In House Fabrication and Installation Services
Attention to detail (see our reviews)
Since 2017 we have expanded into providing various cabinet lines as well so if you are looking for an affordable solution for a full kitchen remodel we have the solution. Our cabinets are full wood construction, slow close drawer and we provide kitchen design services as well.
[spark_name]
[spark_description]]]>